3rd Annual European Medical Device & Diagnostic Regulatory Affairs Conference

3rd Annual European Medical Device & Diagnostic Labelling and UDI Conference
We
Interact together.
Innovate together.
Inspire together.
The 3rd Annual European Medical Device and Diagnostic Regulatory Affairs Conference is the most comprehensive conference focusing on the latest regulatory development and challenges in healthcare products in Europe and beyond. With a diverse set of speakers and a range of industry perspectives, the two-day conference will share practical methods to strengthen regulatory strategies compliant with current standards. The thoughtfully designed agenda will focus on addressing the recent amendment to the EU MDR transition period, lessons learned in MDR and IVDR certifications, strategies for achieving timely compliance for new & legacy devices, integrating risk files into technical documentation, and gaining insights on successful product submissions.
The TT Regulatory Affairs conference is the opportunity to participate in highly interactive presentations supported by real-life business examples and engage with esteemed industry experts in real time. This intimate and interactive knowledge-sharing platform, filled with live Q&As, roundtables, break-out sessions, and a continual exchange of dialogue, delivers practical insight, guidance, and real-world networking opportunities. Industry experts will discuss common greys areas of regulatory challenges in European and global markets, UKCA regulatory updates and post -swixit changes, the MDSAP program, PMCF activities, global regulatory framework for AI – Based Medical devices and combination devices.
The 3rd Annual European Medical Device and Diagnostic Labelling and UDI Conference will bring together the industry's most brilliant minds under one roof. This is a highly interactive platform to learn from the practical experience of industry thought leaders and find solutions to the challenges that are based on real-life business examples and case studies. This two-day conference will uncover practical methods for complying with evolving labelling & UDI requirements, how to enhance operational management of label development & approval, explore software & tools to support labelling needs, assess guidance for eIFUs, examine EUDAMED submissions, achieve CAPA & labelling change control process improvements and the applicability of e-labels across global regions.
The TT LUDI Conference will be filled with informative presentations that will provide deeper insights on how to improve labelling and UDI processes to ensure compliance, manage space constraints, assess labelling translation issues, improve UDI data usability, and create sustainable global UDI compliance & master data strategy and IFU content optimization. Attendees will get an opportunity to engage with counterparts in real-time and address unique concerns during live Q&A, interactive roundtables and breakout sessions and walk away with actionable insights to ensure success.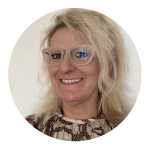 Director, Regulatory Affairs and Quality Assurance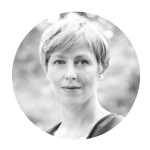 DIRECTOR REGULATORY AFFAIRS EMEA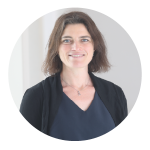 Vice President, Regulatory Affairs International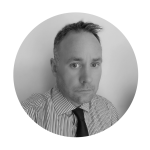 REGULATORY AFFAIRS MANAGER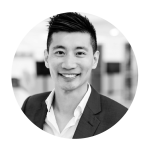 ASSOCIATE, REGULATORY PROJECTS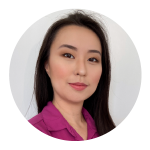 UDI EMEA, Regulatory Affairs Manager
With our targeted attendee and speaker line-up, you can have meaningful conversations with industry-specific experts who have faced the same situations and challenges. Spark new ideas by brainstorming during our breakout sessions, informal post-session Q&As, panel debates, case studies, and workshops.
Our robust screening process ensures an exclusive environment where you can focus on connecting and fostering stronger working relationships with those in the medical device field. Collaborate to find the necessary solutions to your current problems.
Get the most out of this event experience by choosing what content is most relevant for you and your company and tailoring your event experience around this decision. Learn and connect with whomever you want, whenever you want, and however you want.
If you are a part of the Medical Device Regulatory Affairs and Labelling & UDI community, TT RADL guarantees a valuable return on time invested.